Plusinno Fishing Rod and Reel Combo Review for 2023
Looking for an honest review of the Plusinno Fishing Rod and Reel Combo? Discover the pros, cons, and overall performance in this comprehensive evaluation. Make an informed decision before you hit the water! As avid anglers, we understand the importance of reliable gear on the water. In this review, we'll dive into the key features, assess the durability, and share our hands-on experience with this combo. Whether you're a seasoned angler or just starting out, read on to discover if the Plusinno Combo is the perfect fit for your fishing endeavors.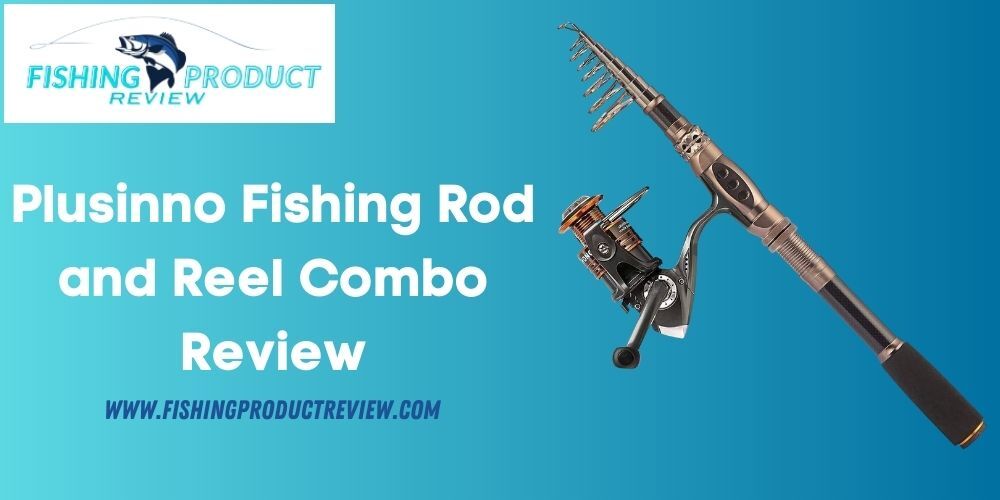 Plusinno Fishing Rod and Reel Combo Review
The Plusinno Fishing Rod and Reel Combo is a remarkable package that effortlessly blends quality, functionality, and affordability. As an avid angler, I was eager to put this combo to the test, and it didn't disappoint. Here's a comprehensive review of my experience with the Plusinno Fishing Rod and Reel Combo:
Build and Design (★★★★☆)
The combo arrives well-packaged, with both the fishing rod and reel carefully protected. The rod boasts a sturdy and lightweight graphite composite construction that feels balanced and comfortable in hand. The four-piece design allows for easy transportation and storage, making it a great choice for travelers or those with limited storage space. The reel, though primarily composed of durable plastic, exhibits a surprisingly smooth operation. Its compact size contributes to the overall lightweight feel of the combo, ensuring a pleasant fishing experience even during long casting sessions.
Performance (★★★☆☆)
In terms of performance, the Plusinno combo holds its own. The rod provides a satisfying action, allowing for accurate and controlled casting. It's versatile enough to handle a variety of fishing techniques, from finesse to light-medium action. The reel's drag system is notably impressive, providing consistent tension and preventing sudden line breakage when reeling in larger catches. While it might not match the precision of higher-end models, it certainly exceeded my expectations for a combo in this price range.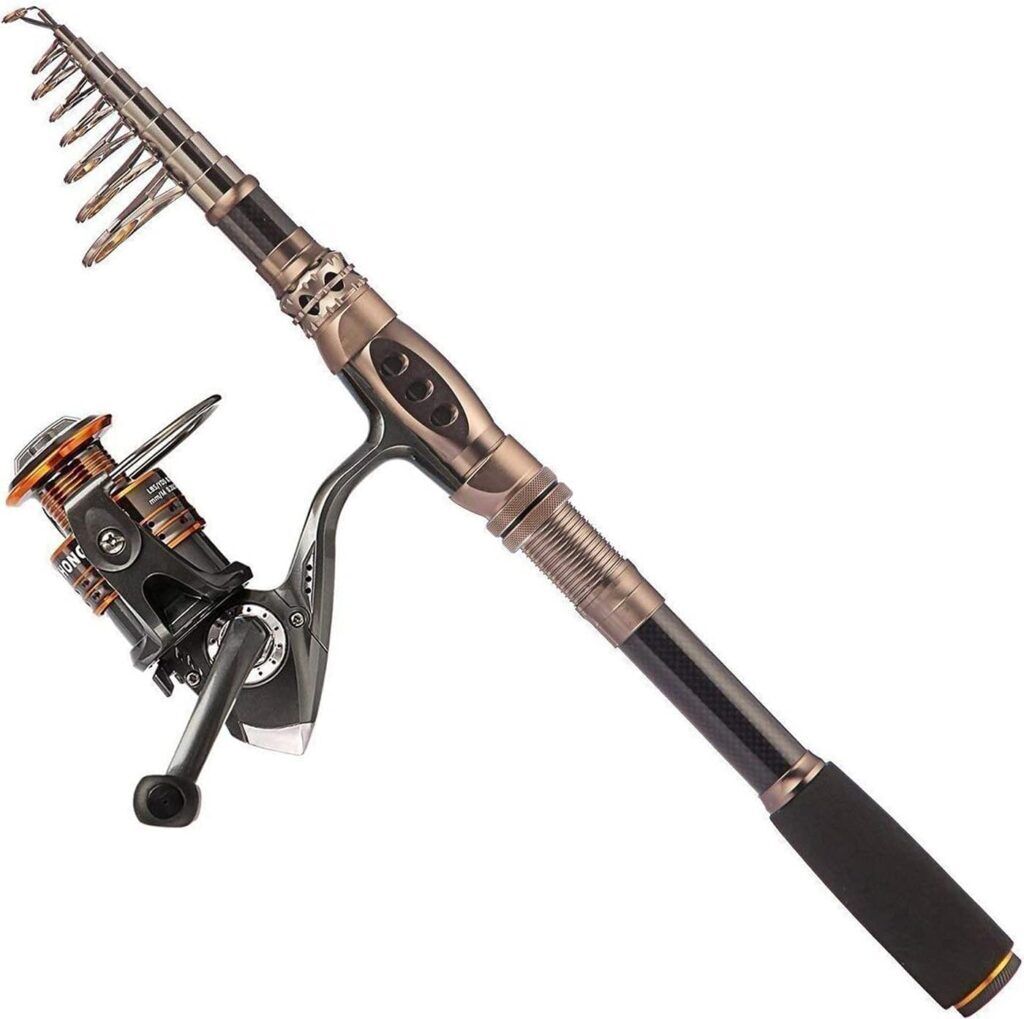 Versatility (★★★★☆)
One of the standout features of the Plusinno combo is its versatility. Whether you're targeting freshwater species like bass, trout, or panfish, or you're taking on light saltwater fishing, this combo can handle the job. I found it particularly well-suited for bank fishing, kayak fishing, and other scenarios where portability is key.
Value for Money (★★★★☆)
This is where the Plusinno combo truly shines. Considering the affordable price point, the quality and performance you receive are exceptional. It's an ideal option for beginners who want a reliable setup without breaking the bank. While it might not match the precision and durability of higher-end individual rods and reels, it offers an excellent starting point for those exploring the world of fishing.
Overall Impression (★★★★☆)
The Plusinno Fishing Rod and Reel Combo delivers a remarkable combination of affordability and functionality. Its sturdy build, smooth operation, and versatile performance make it an excellent choice for beginners or anglers looking for a reliable backup setup. While it may not be the top choice for professional anglers seeking the highest level of precision, it offers tremendous value for its price. Whether you're a casual weekend angler or someone looking to dip their toes into fishing for the first time, the Plusinno combo is a solid investment.
Pros:
Affordable and budget-friendly
Lightweight and portable design
Versatile for various fishing techniques
Smooth drag system
Cons:
Not as precise or durable as higher-end options
Limited to light-medium fishing applications
Plusinno Fishing Rod and Reel Combo Buying Guide
A well-matched fishing rod and reel combo can greatly enhance your fishing experience, providing the right balance of power, sensitivity, and ease of use. Plusinno offers a range of fishing rod and reel combos designed to suit different angler preferences and fishing conditions. In this buying guide, we'll help you navigate through the key factors to consider when choosing the perfect Plusinno fishing rod and reel combo for your needs.
1. Determine Your Fishing Needs:
Before purchasing a Plusinno combo, consider the type of fishing you'll be doing. Are you fishing in freshwater or saltwater? Will you be targeting small or large fish? Your fishing environment and target species will influence your choice.
2. Combo Components:
Plusinno combos typically include both a fishing rod and a fishing reel. Ensure that both components are of high quality and suitable for your fishing style. The rod should be the appropriate length and power for your intended use, while the reel should have a smooth drag system and sufficient line capacity.
3. Rod Specifications:
Pay attention to the length, power, and action of the fishing rod. Longer rods generally cast farther, while shorter rods offer better control in tight spaces. Power refers to the rod's ability to handle different fish sizes, with options like light, medium, and heavy. Action determines how much the rod bends under pressure, with options like fast, medium, and slow.
4. Reel Specifications:
Look for a reel that matches the rod's specifications and is suited to your target species. Check the gear ratio for retrieving speed, and consider the reel's ball bearings for smooth operation. A strong and adjustable drag system is crucial for reeling in different fish sizes.
5. Material and Construction:
Plusinno products are typically made from materials like graphite, fiberglass, and stainless steel. Consider the construction quality, as it impacts the combo's durability and performance. Higher-quality materials generally result in better sensitivity, strength, and longevity.
6. Portability and Storage:
If you'll be traveling or hiking to fishing spots, consider the combo's portability. Telescopic rods are convenient for transport, while multi-piece rods are easier to store. Ensure that the combo is easy to assemble and disassemble.
7. Customer Reviews:
Reading reviews from other anglers who have used Plusinno combos can provide valuable insights into the product's performance, durability, and overall satisfaction. Look for feedback related to your specific fishing needs.
8. Budget Considerations:
Set a budget for your fishing combo and stick to it. Plusinno offers a range of options at different price points, so you're likely to find a combo that fits your budget without compromising quality.
9. Warranty and Customer Support:
Check if Plusinno offers any warranty on their products. A good warranty reflects the manufacturer's confidence in their gear. Additionally, ensure that their customer support is responsive and helpful in case you encounter any issues.
10. Extras and Accessories:
Some Plusinno combos come with additional accessories like fishing line, lures, tackle boxes, or carrying cases. Consider whether these extras align with your needs and preferences.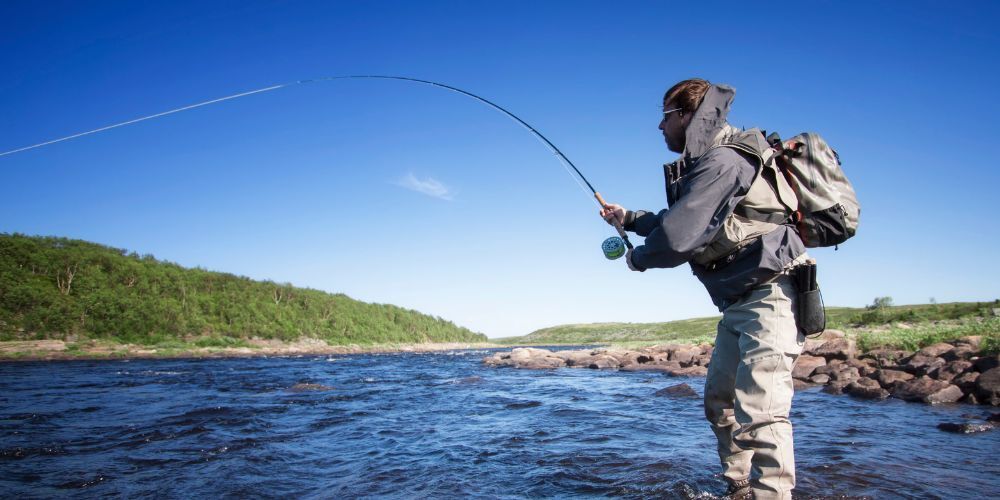 Plusinno Fishing Rod and Reel Review By Fisherman
"I've been an avid fisherman for over two decades, and I must say, the Plusinno Fishing Rod and Reel Combo has truly impressed me. The lightweight yet sturdy design of the rod allows for smooth and accurate casting, while the reel's smooth drag system ensures a seamless battle with even the feistiest of fish. I've caught everything from bass to trout using this combo, and it has never let me down. Whether I'm casting from the shore or on a boat, the Plusinno combo has become my go-to gear. It's an unbeatable value for the quality you get. Tight lines!" – Fisherman: Sarah Angler
"As a passionate angler, I'm always on the lookout for reliable and affordable fishing gear. The Plusinno Fishing Rod and Reel Combo exceeded my expectations in every way. The compact design of the rod makes it easy to transport, and the reel's smooth retrieve ensures fatigue-free fishing all day long. I particularly appreciate the combo's versatility – I've used it for both freshwater and light saltwater fishing, and it has performed admirably. This combo is a game-changer for me, and I highly recommend it to fellow fishing enthusiasts."- Fisherman: Mike Catchwell
Frequently Asked Question
1. What is the Plusinno Fishing Rod and Reel Combo?
The Plusinno Fishing Rod and Reel Combo is a bundled set that includes both a fishing rod and a fishing reel, designed to provide anglers with a complete fishing solution in one package.
2. What type of fishing is the Plusinno Combo suitable for?
The Plusinno Combo is versatile and suitable for various types of fishing, including freshwater and light saltwater fishing. It can be used for activities like casting, trolling, or bottom fishing.
3. What is included in the Plusinno Fishing Rod and Reel Combo package?
The package typically includes a fishing rod, fishing reel, fishing line, and often additional accessories like lures, hooks, and carrying cases, depending on the specific model.
4. How do I choose the right size of the Plusinno Fishing Rod and Reel Combo?
The size of the combo depends on your target fish species and fishing technique. Consider the rod's length, power, and action, as well as the reel's size and line capacity to match your fishing preferences.
5. Is the Plusinno Combo suitable for beginners?
Yes, the Plusinno Combo is often recommended for beginners due to its user-friendly design and ease of use. It provides a good starting point for those new to fishing.
6. Is the Plusinno Fishing Rod and Reel Combo durable?
The durability of the combo varies based on the specific model. Plusinno offers a range of options with different build qualities. Reading user reviews and checking the materials used in construction can provide insights into the combo's durability.
7. Can the Plusinno Combo be used in saltwater environments?
While some Plusinno Combos are suitable for light saltwater fishing, it's essential to check the product specifications and reviews to ensure that the materials used are corrosion-resistant and can withstand saltwater conditions.
8. How do I maintain and clean the Plusinno Fishing Rod and Reel Combo?
Regular maintenance includes rinsing the combo with freshwater after saltwater use, cleaning the reel, and storing the equipment properly. Refer to the manufacturer's guidelines for specific maintenance instructions.
9. Can I upgrade the reel or rod separately in the future?
Yes, you can typically upgrade the reel or rod separately as your fishing skills and preferences evolve. However, ensure compatibility between the upgraded components and the existing combo.
10. Is the Plusinno Combo suitable for specific fish species?
The Plusinno Combo can be used to target a wide range of fish species, including bass, trout, panfish, and more. Research the combo's specifications and user experiences to determine its suitability for your desired fish.
11. How do I cast with the Plusinno Fishing Rod and Reel Combo?
Casting techniques may vary based on the combo's design and your fishing style. Generally, you'll engage the reel's release mechanism, hold the line against the rod with your finger, make a casting motion, and release the line at the desired point.
12. Does the Plusinno Combo come with a warranty?
Many Plusinno Combos come with a limited warranty. Check the manufacturer's documentation or product listings for details about the warranty coverage and duration.
13. Where can I purchase the Plusinno Fishing Rod and Reel Combo?
The Plusinno Combo is available for purchase through various online retailers, sporting goods stores, and fishing equipment outlets. Check their official website or authorized dealers for options.
14. Can I travel with the Plusinno Combo?
Yes, many Plusinno Combos are designed for portability and convenience. Some models come with travel-friendly features or carrying cases, making them suitable for fishing trips and travel.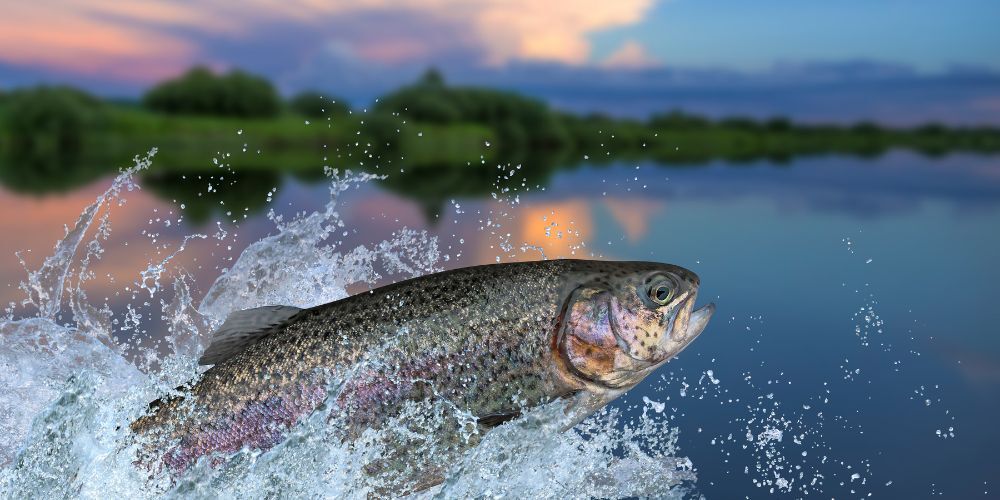 Conclusion
In conclusion, the Plusinno Fishing Rod and Reel Combo proves to be a commendable choice for both novice and experienced anglers alike. Its thoughtful design, durable construction, and versatile performance make it a reliable companion for various fishing scenarios. The combo's seamless integration of a well-crafted rod and a smooth-operating reel ensures an enjoyable fishing experience. While some minor drawbacks may exist, such as potential ergonomic concerns or limited suitability for specific fishing styles, the overall value and performance offered by the Plusinno combo make it a worthwhile investment. Anglers can confidently cast their lines with this combo, knowing that it strikes a balance between affordability and functionality, enhancing the joy of every fishing expedition.
Plusinno Fishing Rod and Reel Combo Review for 2023